Publications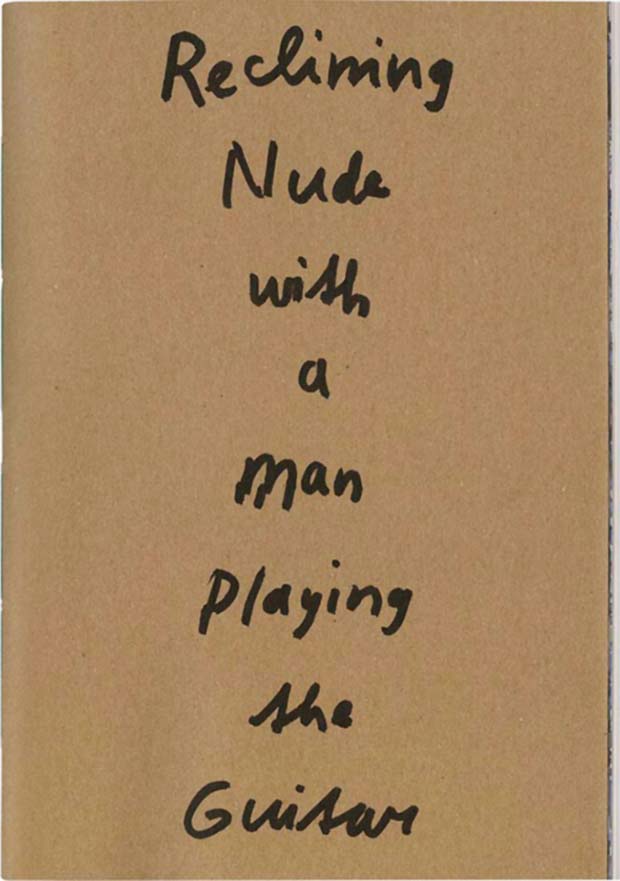 Reclining Nude with a Man Playing the Guitar, 2016
Published as part of the ABN AMRO Art Award 2016 and accompanying the exhibition at the Hermitage Amsterdam,
this artist book brings together all 'Picasso grids' to date and incorporates contributions by Nickel van Duijvenboden,
Bettina Funcke and Bonnie 'Prince' Billy & The Cairo Gang. Design: Irma Boom Office, Akiko Wakabayashi and Irma Boom

Published by ABN AMRO Bank NV
Distribution: Idea Books
ISBN: 978-90-816713-3-0
32 x 22 cm, 76 p., cahier including phonosheet, English/Dutch
€25 (excl. shipping costs)

Available at Hermitage Amsterdam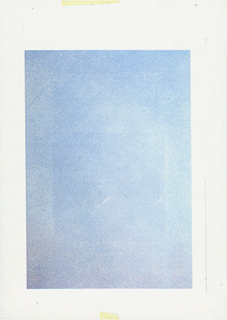 How to Look Out, 2011
Artist book as well as catalogue published to accompany the exhibition How to Look Out at De Hallen Haarlem.
With an interview by Nickel van Duijvenboden and an essay by Xander Karskens. Look inside

Published by De Hallen Haarlem
Distribution: Idea Books
ISBN: 978-94-90198-00-8
24 x 17 cm, 112 p., paperback, English/Dutch
€10 (excl. shipping costs)

Order here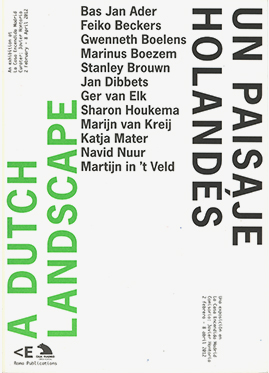 A Dutch Landscape / Un Paisaje Holandés, 2012
Catalogue for the group exhibition A Dutch Landschape/Un Paisaje Holandés, curated by Javier Hontoria for La Casa Encendida, Madrid.
The exhibition and catalogue offer an overview of the work of two different generations of the Dutch art scene - the one active in the late 1960s and early 1970s
(Bas Jan Ader, Marinus Boezem, Stanley Brouwn, Jan Dibbets, and Ger van Elk) and the one born shortly afterwards (Feiko Beckers, Gwenneth Boelens,
Sharon Houkema, Marijn van Kreij, Katja Mater, Navid Nuur, and Martijn in 't Veld). With a text by Javier Hontoria. Design: Roger Willems.
Published by Roma Publications, Amsterdam
Distribution: Idea Books
ISBN: 978-90-77459-78-2
28 x 20 cm, 128 p., paperback, English/Spanish
€15 (excl. shipping costs)
Order here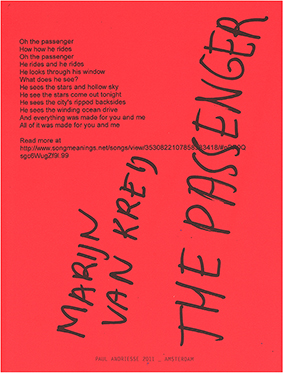 The Passenger, 2011
This catalogue was published on the occasion of the exhibition The Passenger at Galerie Paul Andriesse, Amsterdam.
The exhibition comprised an installation of new works and a group exhibition in the back space of the gallery with works by the following artists: Gwenneth Boelens,
René Daniëls, Maria Eichhorn, Daan van Golden, Richard Hamilton, Bas van den Hurk, Henri Jacobs, Michael Landy, Oliver Laric, Sol LeWitt, Ann Lislegaard,
Christian Marclay, Duane Michals, Jan van de Pavert, A.R. Penck, Sigmar Polke, Yutaka Sone, Christopher Williams and Ian Wilson. With an interview by Noor Mertens
and short text by Paul Andriesse. Design: Gabriele Franziska Götz

Published by Galerie Paul Andriesse, Amsterdam
ISBN: 978-90-819192-0-8
27.5 x 21 cm, 40 p., paperback with dust jacket, English/Dutch
€12 (excl. shipping costs)

Available at andriesse eyck gallery, Amsterdam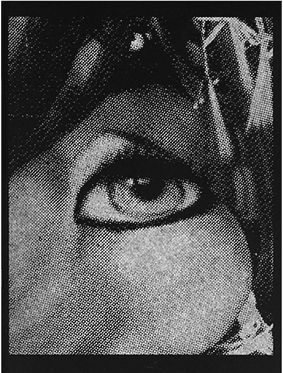 O Let It Be, 2008
Artist book with drawings, photographs and collages, published as part of the Uriot Prize 2006
Editing and design by Adriaan Mellegers and Marijn van Kreij. Selected for The Best Dutch Book Designs, 2008

Published by Rijksakademie van Beeldende Kunsten, Amsterdam
ISBN: 978-90-7868-05-2
27.5 x 21 cm, 104 p., paperback, stapled
€28 (excl. shipping costs)

Sold out